About I&F Consulting Group
Apart from online inductions, I&F Consulting Group also specialise in the design and development of Integrated Management Systems using the latest software and technology that your organisation will find easy to understand and use. The systems we design will differentiate you from your competitors.
We also pride ourselves in being "hands-on" consultants that can take systems from the concept phase, right through to successful implementation. We design, write and develop all the documents you will need.
Since 1994, I & F Consulting Group have assisted many companies in developing "state-of-the-art" integrated management systems and in the process, ensured that Director's due dilliegnce requirements under the WHS Act 2011 are addressed. Our industry experience covers such diverse fields as; manufacturing, cleaning, logistics, packaging, mining, pharmaceutical, building services, commercial and residential construction, demolition, asbestos removal, telecommunications, information technology, property maintenance and facilities management. I&F Consulting Group specialise in systems that integrate Environmental Management, Occupational Health & Safety and Quality Assurance.
Some of the services we offer include:
ISO14001 Environmental Management System design

ISO9001 Quality Management System design

AS4801 or ISO45001 Occupational Health and Safety System design

Assistance in the implementation of your Management Systems

Ongoing maintenance of your Management Systems

Carbon Footprint Reports

Environmental Sustainability

Web based Work Health and Safety Inductions (

onlinehse.com.au

)
Safety Training programs (Tool Box Talk Videos)

Site Audits & Reports (QA, OH&S and Environmental)

Developing Sub Contractor Compliance and Induction Systems

Conducting Hazard Identification and Risk Assessments

Developing Safe Work Methods / Instructions

Developing Real Time Reporting Solutions (Tablet PC / iPAD / Smart Phones)

Assistance in preparing Tenders and Company Presentations

Project Management

Small Business Coaching and Change Management

Developing Company Profiles
Quality, OH&S, WHS and Environmental Management Systems
Need an accredited Quality, Safety or Environmental Management System that complies with the International Standards ISO9001, ISO14001, AS4801 or ISO45001?
I&F Consulting Group will design and develop your new Management System and assist you in the implementation. We will also assist you during your third party pre-audit and certification audit. Our systems are generally delivered via your intranet or network server using either Sharepoint or Internet Explorer to hyperlink all your procedures and forms, etc. If needed, we can develop a paperless system that incorporates SQL databases and tablet PC's for live field reporting and system access.
Small Business Coaching
If you're a small business owner with less than 100 employees, have been around a while, but things are just not working, then chances are you're going through some degree of burnout. You may be feeling overwhelmed or questioning how you can improve the performance of your team, how to increase the accountability of your employees or any number of other critical concerns.
Even if you're already successful, even if you've made it to that elusive "next level," there's still another plateau that's far more lucrative and seemingly just out of your reach.
This is where I & F Consulting Group can step in and assist in your strategic planning. Where you may be too close to your business to see what's not working or what may be missing, we are able to step back and examine the big picture. Your time investment will be approximately be 1-2 days a month for a minimum of three months. If you want to do something extraordinary, it takes time to accomplish something BIG. It takes time to change old patterns.
Your Consultant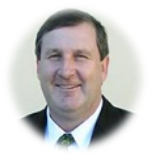 Paul has worked as an Integrated Management Systems consultant for more than 20 years, and in the process, gained valuable experience working with some of Australia's most progressive multi-nationals. Paul has a wealth of experience in systems design and implementation, specialising in the development of QA (ISO9001), OH&S (AS4801) and Environmental Management Systems (ISO14001). Paul's industry experience covers such diverse fields as, manufacturing, reatil and commercial cleaning, logistics, packaging, building services, construction (Residential and Commercial), demolition, engineering, quarries, information technology, telecommunication's and facilities management. Paul's qualifications include:
Post Graduate Diploma in Strategic Planning
Graduate Degree in Professional Management
Advanced Diploma in Business Management
Diploma in Occupational Health and Safety
Diploma in Quality Assurance
Professional Fees
Unlike our competitors, we don't tie you down with retainers or annual contracts. Instead, we work through your requirements and determine the appropriate amount of time needed to develop and/or maintain your management systems. Our rates are similar to what you would expect to pay a tradesperson, which has made our services very attractive to small business. So why would you use a "big-end-of-town" consultancy with their highly inflated prices, when I&F Consulting Group can both develop, write and maintain your management systems for less than one-quarter of what you would expect to pay a full-time HSE Manager (employee).
Click here to download a company profile.